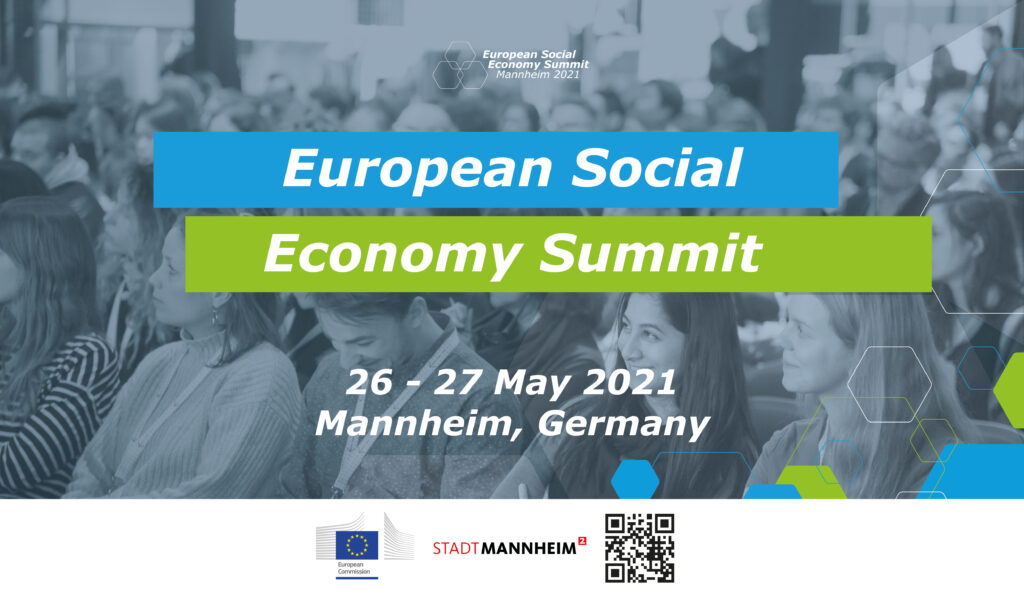 European Social Economy Summit
The 'European Social Economy Summit' #euses2020 is the official EU conference for the European social economy 2020 in Mannheim, Germany. Its aim is to strengthen the social economy in Europe and harness its contribution to economic development, social inclusion as well as green and digital transitions. The discussions will focus on three dimensions: digitalisation of the Social Economy, (social) innovation, Cross-country and cross-sectoral collaboration.
The #EUSES2020 is an opportunity to bring all stakeholders active in the social economy together.
Social economy and social enterprises create jobs, provide accessible services, foster up-skilling, address environmental challenges and strengthen communities. They carry potential for social innovation and social cohesion. They contribute positively to economy and society at large. Social economy and Social enterprises are indeed an excellent example of an "Economy that works for people".
The Summit will bring together public and private stakeholders, civil society representatives and scholars to discuss the future, network, inform, and increase the visibility of social economy and social enterprises policies, with the aim of exchanging good practices and success stories and supporting peer learning.
The programme will be co-created by the City of Mannheim, the European Commission and the participating stakeholders, across the two days.