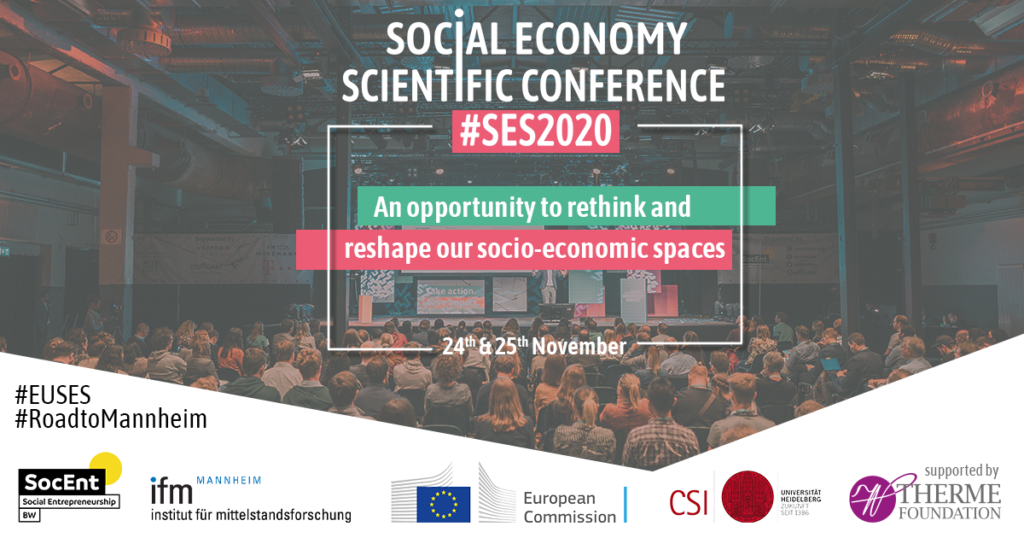 Social Economy Scientific Conference #SES2020
At the #SES2020, a vibrant network of distinguished researchers and academic scholars will discuss how the future of social economy could and should look like, providing an original contribution to the rethinking of our socio-economic spaces. The COVID-19 pandemic outbreak has increased the visibility of the social economy's contribution to socio-economic development and social cohesion, demonstrating that it is an essential part of Europe's safety net in times of crisis, thanks to its leadership in providing essential goods and services to the most deprived. Therefore social economy could play an important role in the recovery phase. The #SES2020 will look at the social economy as a driver of change, and on this basis will discuss how social economy will contribute to bounce forward our societies in the next normal.
The future-oriented objective of the #SES2020 is to collect a comprehensive body of knowledge that will anticipate the most relevant changes within and outside the social economy, in order to understand its potential role and contribution in the next decades and feed the European Commission's policy reflection.